Corporate overview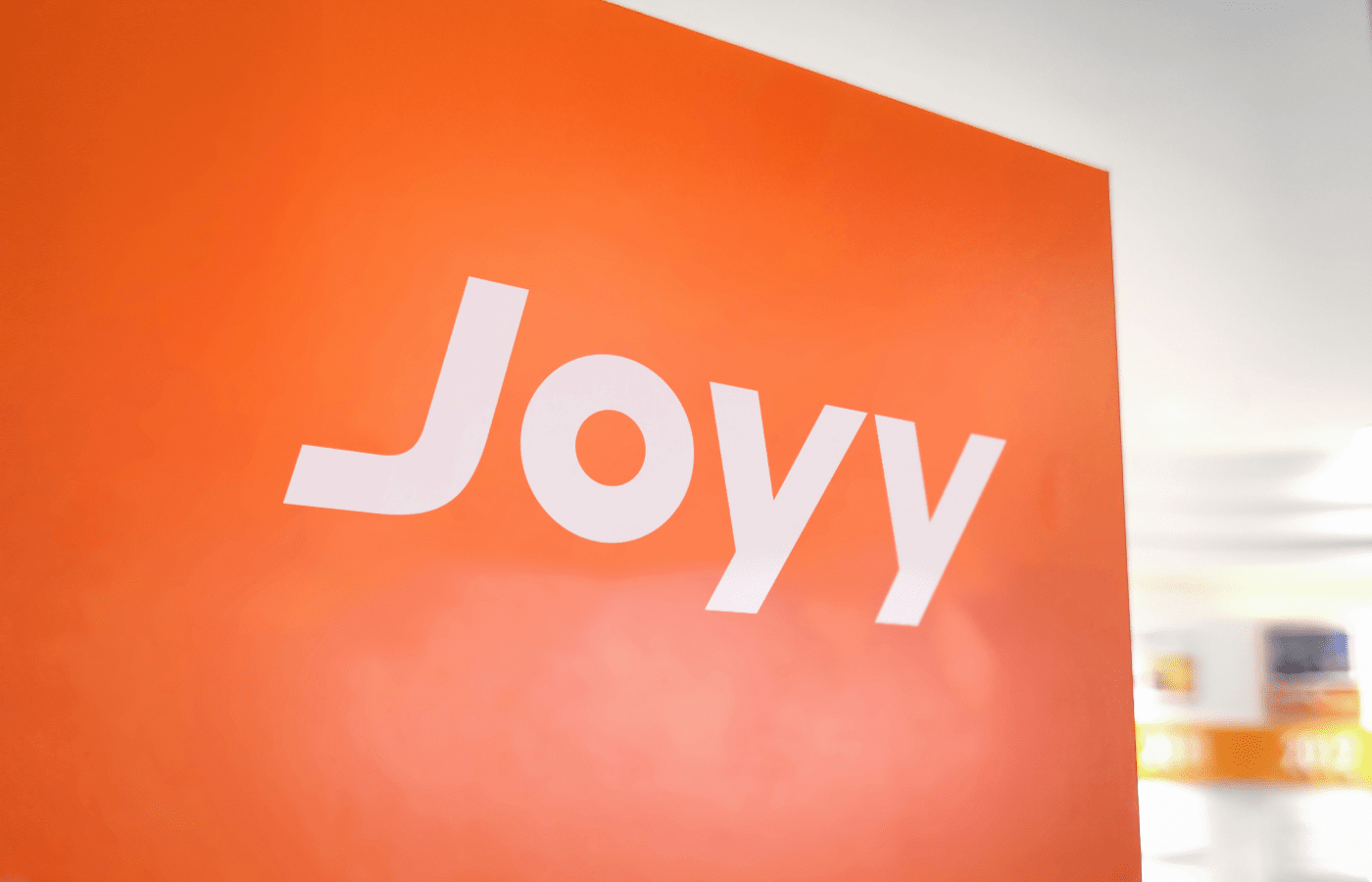 Founded in April 2005, Joyy Inc. ("JOYY" or the "Company") is a leading global video-based social media platform. It was listed on the NASDAQ on November 21, 2012. From live streaming, short form video, social network, e-commerce, education and Internet finance, JOYY develops and deliver a variety of services such as YY LIVE, BIGO LIVE, Likee, HAGO and YY dating.In March 2019, JOYY completed the acquisition of BIGO which had a market valuation of US$2.1B.
JOYY aims at two core strategies, "Globalization" and "Artificial Intelligence". We commit to accelerate our globalization process and expand our international influence, so as to become a global leading video-based social media platform. In addition, we strive to transform into a technology company taking artificial intelligence as the core, which helps to create more diversified opportunities for users to interact and a better experience for our users.
Today, there are over 7,000 employees in JOYY Group, and 65% of them are engineers. Our mission is to "Connect People and Enrich Their Lives Through Video". We aim to become a characteristic and globalized enterprise in China's Internet industry via continuously upgrading our technological advantages and enhancing our influence towards the international.
---
Mission and vision
Mission: Connect People and Enrich Their Lives Through Video
Vision: Be a leader and innovator in the social media industry
---
Our history
Acquired BIGO at a valuation of 2.2 billion US dollar. Changed the name as "Huanjujituan", and the English name is "Joyy Inc."
"Huya"was listed (NYSE: HUYA), its market cap hit over 10 billion in the first year of its IPO
Launched "Yijian", an online commerce platform
A new gaming social platform was built
BIGO commenced its overseas plan
Registered users of YY reached one billion
"100 Education"and "Huya"were officially founded
Hunan TV assigned "YY"as the official communication platform for the singing competition "Happy Boys"
YY Group was listed (NASDAQ:YY) and its new brand name "Huanjushidai"was announced at the same time
Launched YY Education, started a new business in the education domain
Launched web and mobile version of "YY", a new star of live streaming industry was born
YY Client served two million users simultaneously on line
Unique visitors of "Duowan.com" exceeded 20 million
Unique visitors of "Duowan.com" exceeded 10 million
"Duowan.com" was launched