Corporate overview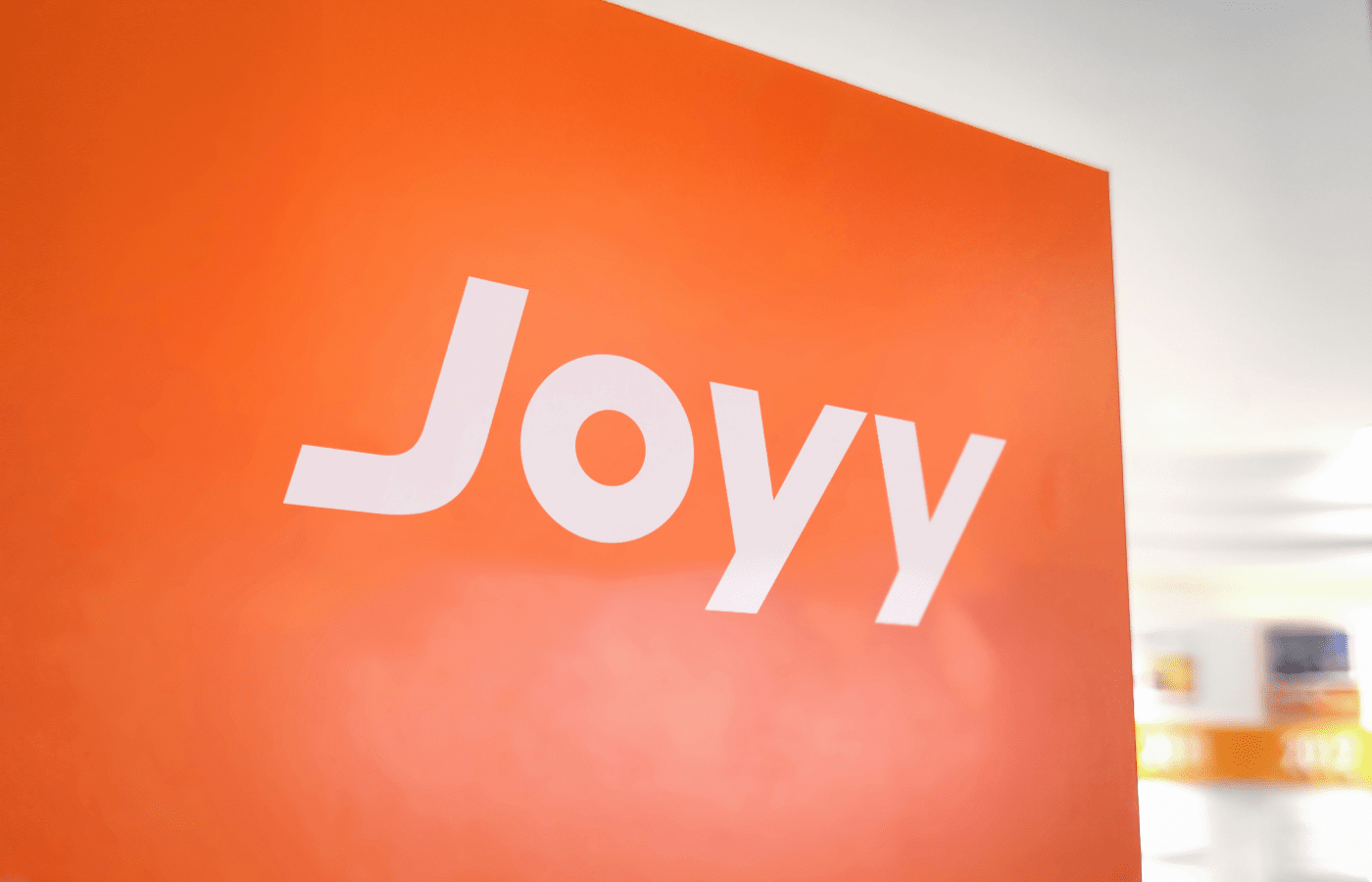 Established in April 2005, JOYY is a leading global social media platform that enables users to interact with each other in real time through online live media. On a mission to connect people and enrich their lives through video, JOYY currently operates several social platforms, including Bigo Live for live streaming, Likee for short-form videos, Hago for casual games, and instant messaging platform and others. The Company has created highly engaging and vibrant user communities for users across the globe.
JOYY was listed on the NASDAQ in November 2012. As of December 2020, we have a global work force of over 7,900 employees located in over 30 cities across the globe, including Singapore, Guangzhou, Shanghai, Beijing, Los Angeles, Palo Alto, London, Jakarta, Tokyo, Cairo, Amman, etc. We have six global R&D centers and 44% of our personnel are dedicated to research and development.
Powered by Artificial Intelligence technology, our products have gained immense popularity, attracting over 300 million users from over 150 markets. We seek to further expand users' social connections, facilitate immersive social interactions through live streaming, and help users forge intimate social relationships with one another. We aim to provide users with a sense of connection, belonging, and gratification through social interactions, in addition to relaxation and entertainment.
---
Mission and vision
Mission: Connect People and Enrich Their Lives Through Video
Vision: Be a leader and innovator in the social media industry
---
Our history
BIGO segment's revenue exceeded USD1.7 billion in 2020
BIGO became a wholly owned subsidiary of JOYY
Company name changed from YY Inc. to JOYY Inc.
Huya was listed (NYSE: HUYA)
Short form video platform Likee was launched
Launched Yijian, an online commerce platform
Global livestreaming platform Bigo Live was launched
Casual games social platform was launched
Registered users of YY reached one billion
Established BIGO to explore global business
Launched Huya to expand into game centric livestreaming
The Company was listed (NASDAQ: YY)
Launched web and mobile version of YY
Peaked concurrent user accounts of YY Client exceeded served two million
Audio based interactive social platform YY Client was launched
Unique visitors of Duowan.com exceeded 20 million
Unique visitors of Duowan.com exceeded 10 million
Gaming portal Duowan.com was launched